Series

GAS-A-JUST
Shock Absorbers
550000 Series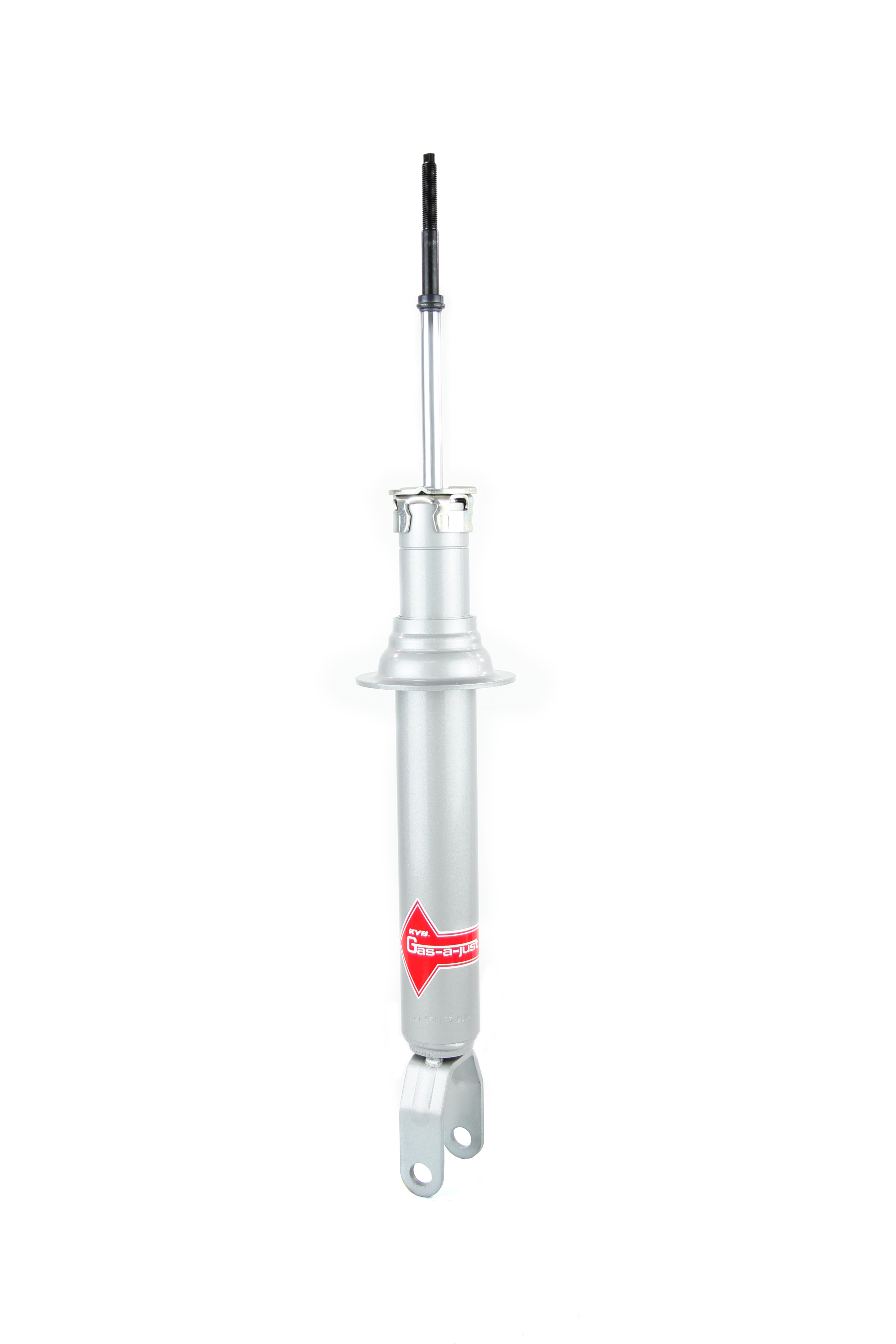 0%
Designed as original equipment for many vehicle manufacturers, this complete self-adjusting mono-tube shock absorber minimises bounce and sway, to ensure superior steering and cornering response.
The combination of high pressurised nitrogen gas and all weather fluid creates the ideal shock absorber for both standard and performance vehicles.
Breakage is reduced by seamless eye ring mountings.
Oil leakage is reduced by self-sealing packing.
Internal top out bump stop protects the shock's internals
on extreme extension.
Hard chromed piston rod reduces wear, minimises friction.
Constant performance from wear resistant piston ring.
Large diameter seamless steel cylinders resist splitting.
Single tube design reduces heat build-up.
Both the extension and compression valves are located
in piston for quick response to forces in either direction.
Provides consistent control regardless of
temperature because the all-weather fluid remains
near constant viscosity.
Gas and fluid are completely separated by a floating
dividing piston featuring special patented O-ring design.
Nitrogen (N2) gas keeps all-weather fluid under constant
high pressure, preventing foaming and aeration.